Doped Runner Verse is Them Airs' fifth album and their second of the infamous hell-year 2020. Written and recorded entirely in Evan's garage, it's a much sweatier, mustier, smellier affair than the previous record which also somehow manages to be even less consistent if that were possible. During the album's recording, Henry left the band due to a Krispy Kookie overdose.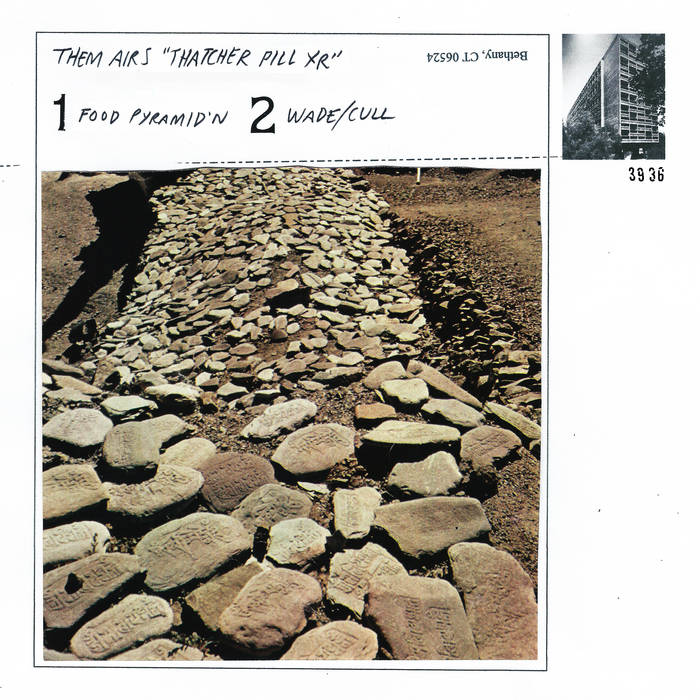 THATCHER PILL XR (11/2019)
Thatcher Pill XR is a show-only CD consisting of the tracks "Food Pyramid" and "Wade/Cull" from Them Airs' fourth album Union Suit XL. Scant copies are known to exist.


ECHO PARK BOMB CITY

(6/8/2019)



Echo Park Bomb City is Them Airs' third album and took about six months to create, roughly twice the time spent creating the previous two records. It is also the first Them Airs album to exceed 40 minutes and the first to have fairly respectable production and mastering. It was partially recorded in Adam's attic littered with toys from his childhood, some of which made it onto the album. Due to Cade's tendency to sell and trade gear, apporixmately 10 different guitars appear on the album. During production, Evan's brother Hayden joined the band and managed to contribute guitar to exactly one track. Local good man Tal Modiano lovingly provided found sounds for the band to pepper throughout the album and and joined as a live keyboardist shortly thereafter. Echo Park Bomb City was tied for local blog ct verses' album of the month for June 2019 along with Snake Oil's killer LP Dying of Sunsets. Cade's mom's favorite song on Echo Park Bomb City is "Zachary" but the band recommends "Anklet".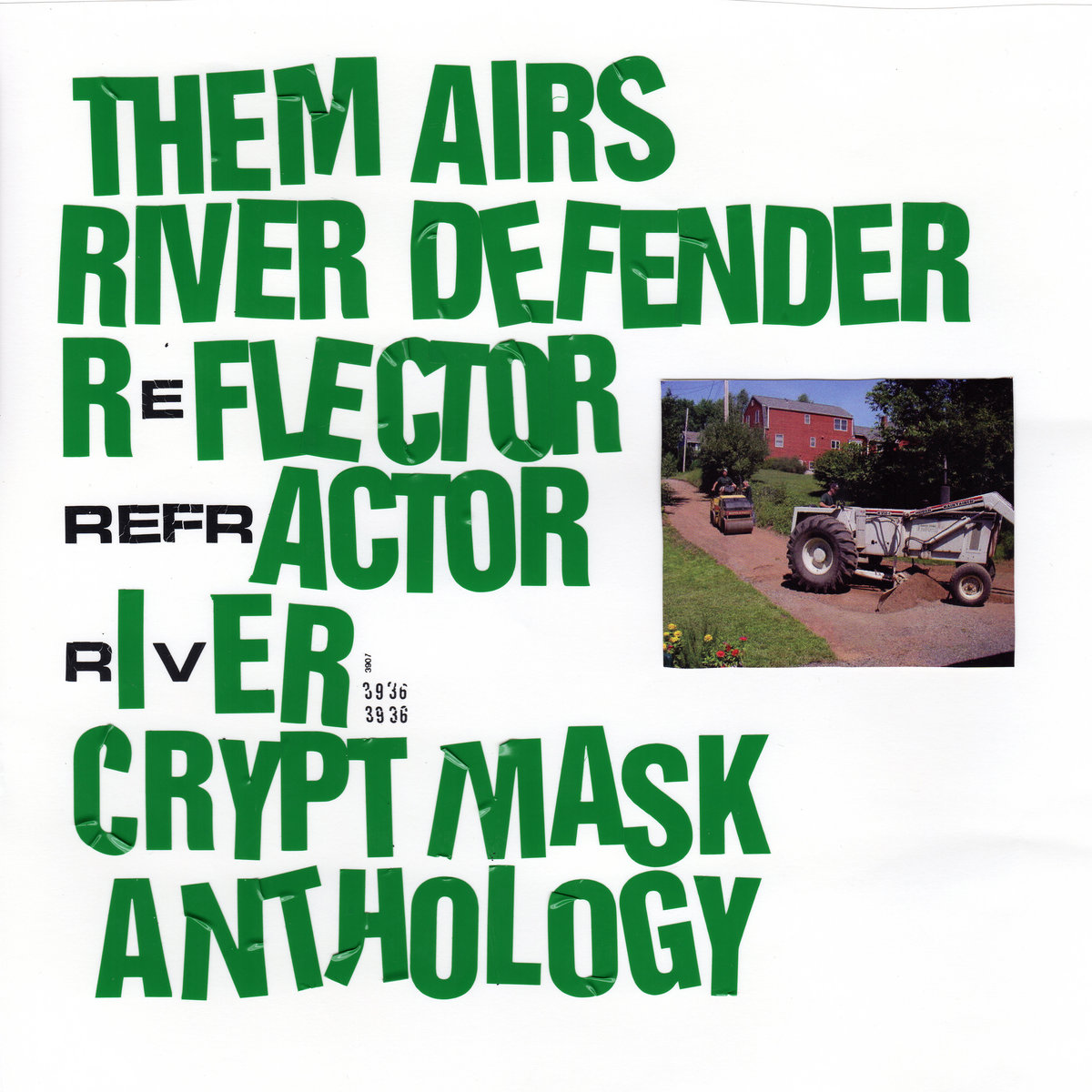 RIVER DEFENDER, REFLECTOR, REFRACTOR, CRYPT MASK ANTHOLOGY (3/29/2019)



River Defender, Reflector, Refractor, River, Crypt Mask Anthology is Them Airs' second EP following the smash hit Backflip from the previous month. Intended to be a a CD-only release to sell/force onto people at shows, it is essentially a lazily compiled teaser EP for Echo Park Bomb City, featuring the album's first two tracks in addition to outtakes and jams which are the only evidence of former second guitarist Nathaniel Johnston's brief involvement with the band. Despite being inessential to Them Airs' discography, it has by far the coolest cover art thus far, created by Evan while dicking around at his local library.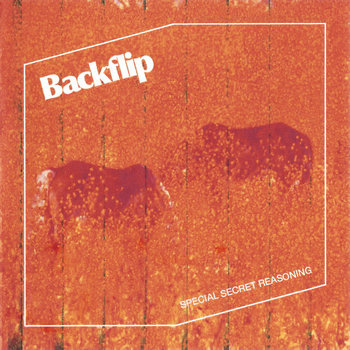 BACKFLIP (2/13/2019)



Backflip is an EP that was recorded simultaneously to the recording of Them Airs' third album Echo Park Bomb City and originally intended to be a show-only CD. It's a shapeless mess of feedback, popcorn synths and the drone of Evan's massive Casio keyboard collection with certain keys taped down. Notable for garnering praise from an Australian radio station within a few hours of its release and no one else ever.







TIGER BLOOD (9/3/2018)



Tiger Blood is Them Airs' sophomore record and represents a move away from all emotion whatsoever and towards pure undiluted post-punk aestheticism. While the track "Rubber Maidens" serves as a vestige of the shoegaze act the band had once been, tracks like "Peak District" show an increasing interest in insufferable artsiness. Unlike the lyrics of Can't Pave Love which were written entirely by Cade and loosely about LSD and getting dumped, Tiger Blood's lyrics represent absolutely nothing and were written entirely on the spot. In fact, not a single song's lyrics took more than 30 minutes to write. The record is heavily characterized by lack of sub bass frequencies and an abundance of extreme treble, the latter having been known to kill small dogs while playing on hi-fi stereos. The album was also written with the input of Adam, who joined the band on horizontal bass guitar during production. Literally immediately after the album's completion, Nathaniel Johnston joined Them Airs on second guitar.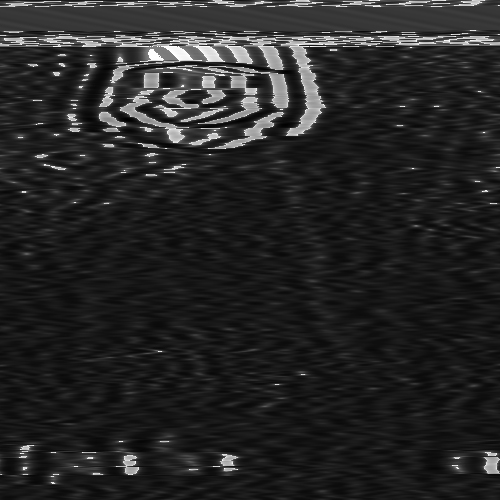 ψ͖͜O̴̝̜̤̣̹̳̐͌̚V̴̨̡̤̭͗É̶͍̞̯̩̙̮̑̐͊̍͝ ⛥ (12/24/2017)



⛧ ⛥̸̳̙̄̾̉̉̚ ̡̧͈̺͜ψ̶̠̙̱̰̘̎̌̀̕ ̸̲̹̻̥́͛̚ͅψ̷̪̰̝̯̺̜͊͛͛ ̶̫͚͊́͝ͅ⛧̴͙̃̽̎͋ ̶̠̿͝͠⛥̴̧̛̭̣̰͕̎͛ ̵͇͙͍́̽͊̈́ͅ⛥̸̣̲̮̜̮͎̈̌͋͛̕ ̷̢̛̙͙̎͆͛̀̚☠̸̡̥̙̻̲̺̚ ̴̤̜̲̣͚̄̓͛̂⛥̶̟̭̺̲̮͎̌̔ ̴̥̅͛c̩͓̝͕̫̍ï̸̡̧̫̪̜̹o̵̪̼͔̮̯͆̀̂ͅn̷͚̔͊̽̀̾̊ỉ̵͚̕̚s̶̳̭̳͉̜̳̉ț̶̭̌͗̿ ̷͇̹̦͌a̷̪̞̲̘̥̐̑̇̎n̴̳̽̀̐͝d̴̘̥̺͊̍͐̆̊ ̷̙͍̋̐k̷͖̿̔̐̿e̸̖͓̦̹̖̭͋y̵̖͚͎̍̅͊̕̕͠ͅb̸̙͔̝̫̹̈̌̏̈́̕o̶̖̓̀̀̏̏͝a̵̡̬͇̖̺͚͌̍͌̎̾r̶̭̍͗̈͘͜ḋ̴̠̦͒̎̓ ̷̹̰̓͂̍̑m̶͍̌͝ā̷͎̱̳͍̜́͠n̵̤͚̐.̶̜̐̃͌̊ ̶̧̰̩̤̠̇͜⛧̷͈̙̉͐̎̀̌̄ ̵̡̳̣̊̔͂͒̊̍ψ̵͔̐́ ̸̨̧̬̉̈̈́̌͝☠̸̡̗̈́̾̓̆͐̚ ̷̗̐⛧̴̛̩̬̾̒͂͘ ̶̨̨̡̣̳̫͐̍⛥̷̗̊́̾̍͝ ̶̱̑☠̶̪͕͕͠ͅ ̸̢͈̬̣̞̮͌́̑̚⛧̷̧̝̔̈͝ ̸̥͊̈́ͅψ̸̣̟̙͓̟̓̈ ⛧